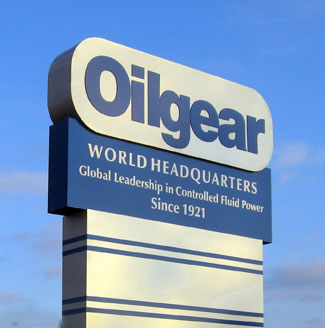 Oilgear is working to meet the following:-
The development and design of high-performance engineered fluid power solutions.

The design and assembly of fully integrated electrohydraulic control systems.

Oilgear

is a Global Engineering Solutions Provider.
Click here to Download Oilgear Product overview
Oilgear works with a variety of customers in mobile, civil, forging, SMC, aerospace, extrusion, wood product, and oil field applications. It profits in a niche market manufacturing hydraulic pumps, valves, manifolds, motors, controls and related equipment, always maintaining a primary mission of complete customer satisfaction.