THE CAST GROUP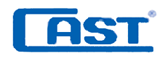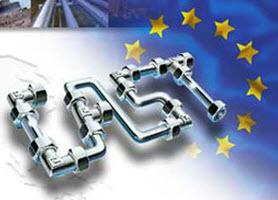 CAST S.p.A. has been founded in Torino in 1978 for manufacturing and sales of high pressure carbon and stainless steel tube fittings. The idea of the single product range has allowed to concentrate all the resources into the development of high quality items with competitive prices in the three reference norm we currently produce: DIN 2353, SAE J514 and BSI 5200.
Click here to Download CAST Product over view
CAST S.p.A. is a company in continuous growth, among the most prestigious ones of the European hydraulic markets, watchful to technical innovations and ready to readjust to the newest market trends, working in close cooperation with its customers and suppliers. The Administrative and Accounting offices as well as the Distribution Center is in Volpiano. The productive plants are concentrated in Cremella (Lecco) and Casalgrasso (Cuneo).
Additionally there are sales branch in Castelnuovo Rangone (Modena) and in Conegliano Veneto ( Treviso ). Up to date CAST owns covered surfaces larger than 9000 m2, with an overall land of 22000 m2 and the possibility of further implementation of 3000 m2, employing about one hundred people with a constantly increasing turnover.
KNOW HOW AND RESEARCH
The high technical Know How, due to a constant application in Research and Development, has leaded CAST S.p.A. to great improvements to the standard products. This is proved by the success of the patented B4 ring, as well as by the good feedback from the market to the newest trend of combining metal to metal to an additional elastomeric seal, as per our latest project on the JIC 37° with o-ring. Our production derives from strict international norms and a rigorous production make CAST fittings a winner product in all applications, especially where absolutely reliable material is requested. Both in Italy and abroad, wherever our product has been used, we have experienced a success that has let us enter the Vendor Lists of worldwide known O.E.M.s. The company motto "For a constant improvement" is pushing us to go further on and to be prepared for future challenges with new initiatives.
CUSTOMER CARE AND QUALITY SERVICE
The well established CAST reality offers a sale service, before and after the purchase, to fulfill its partners in the most comprehensive way. The constant sale and technical support is given by literature so to create a better understanding of the specific characteristics of our products, as well as training courses in our premises. CAST S.p.A. Commercial Office through detailed technical catalogues, flanked by the advise of our well prepared employees, allows straight and clear replies to all the queries under the constant supervision of the Quality Management System. The general technical catalogue explains all the technical choices operated by CAST giving, therefore, a preventive information as well as all the continuous upgrades both imperative for excellent external relations. In case of need CAST S.p.A. will send technical employees everywhere in the world.