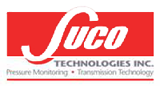 The company SUCO Robert Scheuffele GmbH & Co. KG, founded in 1938, has become well-established throughout the world under the trade name SUCO. The development, con-struction and production of the two main product pillars pressure monitoring (mechanical pressure switches, vacuum switches, electronic pressure switches and pressure transmit-ters) and transmission technology (centrifugal clutches and brakes, electromagnetic clutches and brakes) take place at the company site in Bietigheim-Bissingen, about 20 km north of Stuttgart.
Click here to Download SUCO Product overview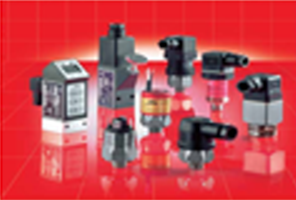 Suco's worldwide presence has been consequently enlarged. Today SUCO has an own sub-sidiary company in France (SUCO VSE France) and is represented by more than 35 exclu-sive sole agents in more than 40 countries. SUCO is certified to DIN EN ISO 9001:2008 and meets a constant high quality
SUCO Robert Scheuffele GmbH & Co. KG designs, manufactures, sells and supports an extensive line of standard and customized products for industrial applications including:
Pressure control of hydraulic and pneumatic systems
Torque transmission control using clutches and brakes.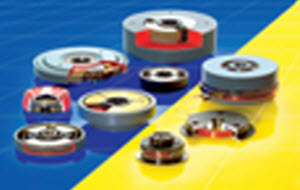 Over the years SUCO has built a reputation for quality and excellence for a comprehensive range of pressure switch products:
Mechanical piston and diaphragm pressure switches
Vacuum switches (tailor made versions with plug or cable)
Electronic pressure switches and pressure transmitters
Explosion proof pressure switches meeting the new ATEX directives for hazardous areas
SUCO offers two types of clutches and brakes (centrifugal and electromagnetic) optimized for various transmission applications: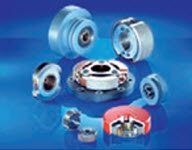 Centrifugal clutches from SUCO offer load-free starting and slip-free torque transmission at operating speed while centrifugal brakes can lower or slow down loads at a defined speed and are often used in emergency braking systems – quality and reliability are essential for such applications which is why the SUCO name is actively in demand.
Electromagnetic clutches and brakes from SUCO are notable for their straightforward design and ease of installation. Like centrifugal clutches, electromagnetic clutches and brakes can only be used for dry running. Reliable torque transmission without residual torque is guaranteed by SUCO's quality design and manufacturing processes.
SUCO is committed to environmental sustainability and since 2006 has complied with the RoHS standard concerning the use of hazardous materials in electronic manufacturing.
Whatever your pressure monitoring or transmission technology needs are, SUCO has the right product for your application - innovatively designed and built with German quality, precision and reliability.
For more info visit :- www.suco-pressureswitches.com/downloads/downloads.php